Posted on December 3, 2018
Awareness raising and knowledge-sharing on effective policies and programmes in implementation of energy efficiency measures in energy end-use sectors
Since the adoption in September 2015 of the historic New Agenda 2030 for Sustainable Development and its 17 Sustainable Development Goals (SDGs), the United Nations Development Programme has been providing support to governments across the UN Member-States in integrating the SDGs into their national development plans and policies. The SDGs, otherwise known as Global Goals, are a universal call to action to end poverty, protect the planet and ensure that all people enjoy peace and prosperity. Achieving the SDGs requires the partnership of governments, private sector, civil society and citizens alike to make sure we leave a better planet for future generations.
In this spirit of partnership, in Azerbaijan UNDP is closely working with the State Oil Company of Azerbaijan (SOCAR) aiming to reduce greenhouse gas (GHG) emissions and energy intensity of SOCAR's major facilities, while also introducing state-of-the-art renewable energy technologies. This support is delivered through the project 'Nationally Appropriate Mitigation Actions' (NAMA), funded by the Global Environment Facility (GEF) and implemented by UNDP. The specific objective of the project is to help SOCAR in the implementation of its Climate Change Mitigation Strategy by promoting and upscaling GHG mitigation measures across three key dimensions: in construction design, transport and associated gas capturing. The implementation of the NAMA Project, which started three years ago, has already gathered considerable wealth of knowledge and good practice with respect to Azerbaijan's potential to achieve the reduction of GHG emissions.
In line with commitment to accelerating the achievement of the SDGs and aligning with the principles of affordable and clean energy, sustainable cities and communities, as well as the Paris Agreement on climate action, UNDP, in collaboration with SOCAR, has organised a two-day hands-on workshop on energy efficiency and renewables industry. Bringing together state actors, the private sector, subject-matter experts, academia and international organisations, the workshop offered an on-stage platform to raise awareness and share knowledge on effective policies and programmes for improved energy efficiency. The main focus of the workshop was also on examining the potential for renewable energy in various energy end-use sectors, where discussions drew upon international best practices from the Europe and the CIS region. Participants had an opportunity to share their prospects on opportunities for further replication of the NAMA project, its key achievements and milestone results.
Take a look at some of the highlights of the event below.
Explore more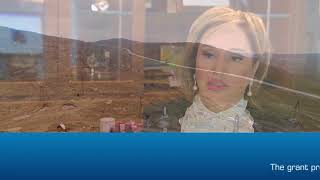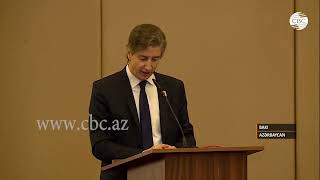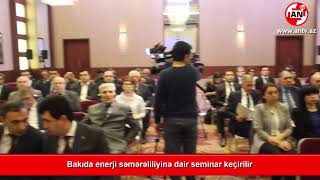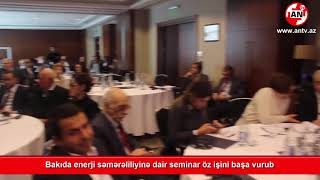 A full list of workshop materials can be downloaded from the links below: